Get informed about Plasmion's activities!
11.06.2018

Plasmion honored with "ACHEMA Gründerpreis 2018"!


For entrepreneurs and researchers in the field of chemistry, biotech and process technology, the ACHEMA Start-Up Award is an ideal platform to get in contact to potential customers and investors and to create high visibility to the global industry. This year, Plasmion is one of the three laureates. The winners were announced during the ACHEMA opening session by the DECHEMA president, Prof. Rainer Diercks.
The ACHEMA Start-Up award is initiated by the DECHEMA, the Business Angels FrankfurtRheinMain and the High-Tech Gründer Fonds (HTGF) to pave the road for innovation in chemistry, process engineering and biotechnology.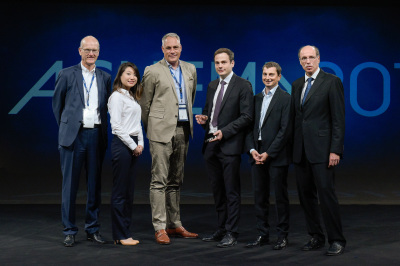 08.05.2018

Plasmion wins the triple! 1st Place of "Münchener Businessplan Wettbewerb" (Phase 2) goes to Plasmion


After winning the 1st "Augsburg gründet!" Start-Up Slam and the "Businessplan Wettbewerb Schwaben", which is the regional phase 1 of the Munich business plan contest, Plasmion also convinced the jury in phase 2 ot the contest. Focus of the jury decision was market and growth potential as well as marketing and distribution activities.


This business plan contest is organized by

BayStartUp

and reowned in awarding successful startups. So, we are glad to come out on top of  the strong competition with about 100 other teams. The other Top 5-teams were

ChargeX

,

Kumovis

,

Kewazo

, and

Volabo

.



Read more about "Münchener Businessplan Wettbewerb"!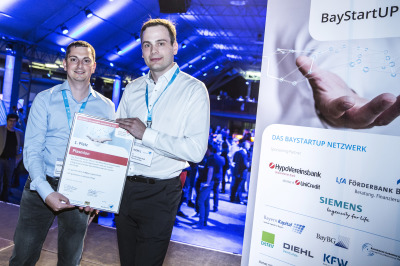 09.03.2018

New Application Note for Coffee Aroma Profiling with SICRIT


Coffee is well-known for its complex aroma compound pattern. By help of SICRIT high resolution mass spectrometry, the secret of coffee can be deciphered - without any time-consuming extraction procedure!
06.03.2018

Plasmion awarded with 1st prize of the "Businessplan Wettbewerb Schwaben" contest


After winning the 1st "Augsburg gründet!" Start-Up Slam, Plasmion made the "Swabian double" by winning the "Businessplan Wettbewerb Schwaben". This regional business plan contest ist part of the renowned Bavarian business plan contest organized by BayStartUp.


This year, 31 teams took part and at the end, the jury consisting of Swabian entrepreneurs and investors rewarded Plasmion's business model with the 1st price and a price money of 1000 €. The other award-winning teams were

Hofmann&Stirner

and

jinvent

.



Read more about "Businessplan Wettbewerb Schwaben"!
12.02.2018

"Startup of the month", IHK innovation newsletter article about Plasmion


Here is another interview about Plasmion held by David Stephenson from IHK Munich. We are very honored to be chosen as the "startup of the month" and are very happy to share our company story and vision
.
22.01.2018

Press article about Plasmion


On the occasion of winning the "Augsburg gründet!" Start up-Slam, Plasmion's CEO, Dr. Jan Christoph Wolf, was interviewed by
the business news portal "B4B Wirtschaftsleben Schwaben" about Plasmion's business idea and future plans.
01.01.2018

Plasmion enters partnership with Axel Semrau®


We are pleased that we could win Axel Semrau GmbH & Co. KG as distributor for our products.
Axel Semrau® has been active for more than 35 years in development, sales and support of specialized solutions for sample preparation and automation of chromatography like online-SPE- and other efficient front-end solutions for LC, LCMS, GC and GCMS as well as application-optimized workstations like LC-GC- and GCMS-systems.

Plasmion's SICRIT® products expand Axel Semrau's portfolio bringing together automated sample preparation, e.g. with CTC Analytics PAL systems, with versatile SICRIT®-MS.

By entering this partnership, we ensure trustworthy distribution and qualified product support for our customers from DACH and Benelux region.

For more details about Axel Semrau®, please visit their web presence by clicking on the icon below!


23.11.2017

Plasmion wins 1st "Augsburg gründet" Start-up Slam


On November, 22th, the "Augsburg gründet!" event took place at "Kongress im Park", Augsburg. This event gave founders and start-ups from Swabia the possibility to share their experiences and to get in contact with representatives from science, economics and politics.
Part of the event was the idea-slam, where selected start-ups presented their business cases to the audience, which could vote for their favored idea. At the end, we were suprised by a clear vote and very honored to win the contest.